What the Landfill Accepts
Household and commercial refuse
Compost: grass clippings and leaves
Trees: branches and stumps

Big Wood subject to additional fees
Cut into pieces no bigger than 2"

​Shingles
Concrete

Broken concrete must be:

Free of all debris except rebar

No bigger than 2' x 3'

Railroad Ties
Tires
Appliances (subject to freon removal fees)
Asphalt

Used automotive oil (free of contaminants), filters and containers

Used antifreeze (free of contaminants) and containers
Dirt (Free)
Demolition
Grain bags and twine
We DO NOT Accept
Cardboard - This is a recyclable item
(There is a cardboard compactor on 3rd Street West in Fort Qu'Appelle OR use your local recycle bin or depot)
Paint - Take to Sarcan
Electronics - Take to Sarcan
Small Appliances - Take to Sarcan
Dead animals
Liquid domestic waste
Automobiles
Power poles
Asbestos-contaminated products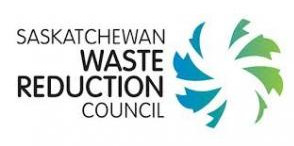 Sorting
Loads must be sorted so they can be deposited into the correct area. Sorting fees may apply if loads are not sorted.
Please sort items into:
Metal
Tires
Concrete
Shingles
Used oil, anti-freeze, filters and containers.
Compost
Asphalt
Secure Loads
Loads must have tarps, or otherwise secured to prevent littering. Non-Secured load charges may apply if loads are not secure.
Load Charges:
MINIMUM LOAD CHARGE IS $ 10.00
There are two classes of charges: Member and Non-Member
Members are citizens who live within the contributing municipalities that compose the regional waste authority.
Our Contributing Members (in no specific order):
Town of Fort Qu'Appelle
R.M. of North Qu'Appelle
Resort Village of B-Say-Tah
Resort Village of Fort San
District of Katepwa
Village of Lipton
Village of Lebret

How to Get There
3.5 km north of Fort Qu'Appelle on Highway 35, then 2.0 km east on gravel road. Watch for signs.
Click here to find us on Google Maps
Load Charges
AS OF MAY 1, 2022 - Amended July, 2022

LOAD SIZE
Member Non-Member Cars, Vans, Pickup Trucks, Utility Trailers UP TO 3 cu yd

Member: $ 10.00
Non-Member: $ 25.00

Trucks & Trailers 3 cu yd AND UP (New)

Member: $ 8.00/ cu yd
Non-Member $ 20.00/ cu yd

Hydrovac Trucks

Member: $ 150.00
Non-Member: $ 150.00
NOTE: Demolition material may require prior approval – contact ahead of time
---
SPECIAL ITEMS
Tires – Contact landfill for prices and/or alternate recycling options
Used automotive oil, filters & containers

Member: Free
Non-Member: Free

Used antifreeze and containers

Member: Free
Non-Member: Free

Batteries – all sizes

Member: Free
Non-Member: Free

Railroad Ties – per item

Member: $ 55.00
Non-Member: $ 55.00

Bulbs – Contact landfill for prices and/or alternate recycling options
Grain bags and twine – Call ahead to arrange drop off

Member: Free
Non-Member: Free
---
FEES
Big Wood Fee - (In addition to load charge)

Members: $ 15.00
Non-Members: $ 25.00

Handling Fee: Concrete, asphalt, dirt, compost

No charge for the product, only the handling fee
Compost = grass and leaves that are clean and NOT bagged
DIRT REQUIRES PRIOR APPROVAL: See www.northvalleywaste.ca/resources/

Freon Removal Fee - (per item)

Members: $ 10.00
Non-Members: $ 20.00

Sorting Fee – per hour (min 1 hour)

Member: $ 50.00
Non-Member: $ 50.00

Non-Secured Load Fee:

Member: $ 25.00
Non-Member: $ 25.00
For More Detail: phone: 306-331-8016
ALL PRICES ARE SUBJECT TO CHANGE WITHOUT NOTICE
ALL LOAD CHARGES ARE AT THE DISCRETION OF THE CUSTODIAN